Usually, I look for new perspectives and current issues to highlight in the animal welfare community, and this month I realized I haven't told our story, and it's a pretty special one. While you likely have a good idea of what we do at this point, you probably don't know how we came to be and why, or who brought us all together, to save lives and give second chances. 
If you've had a pet in your life that was so remarkable, they still occupy a little place in your heart years after they've crossed the rainbow bridge, then you'll understand what led Jim DeFrancesco and Pam Malamphy to co-found an organization dedicated to changing the lives of animals that had changed theirs so deeply.
Every successful businessman has known their fair share of hardships and disappointments, though it's not as visible given the overshadowing effect of significant achievements. But dark days arrive for us all, and it was during this time that Jim and Pam found their light, and her name was Daisy.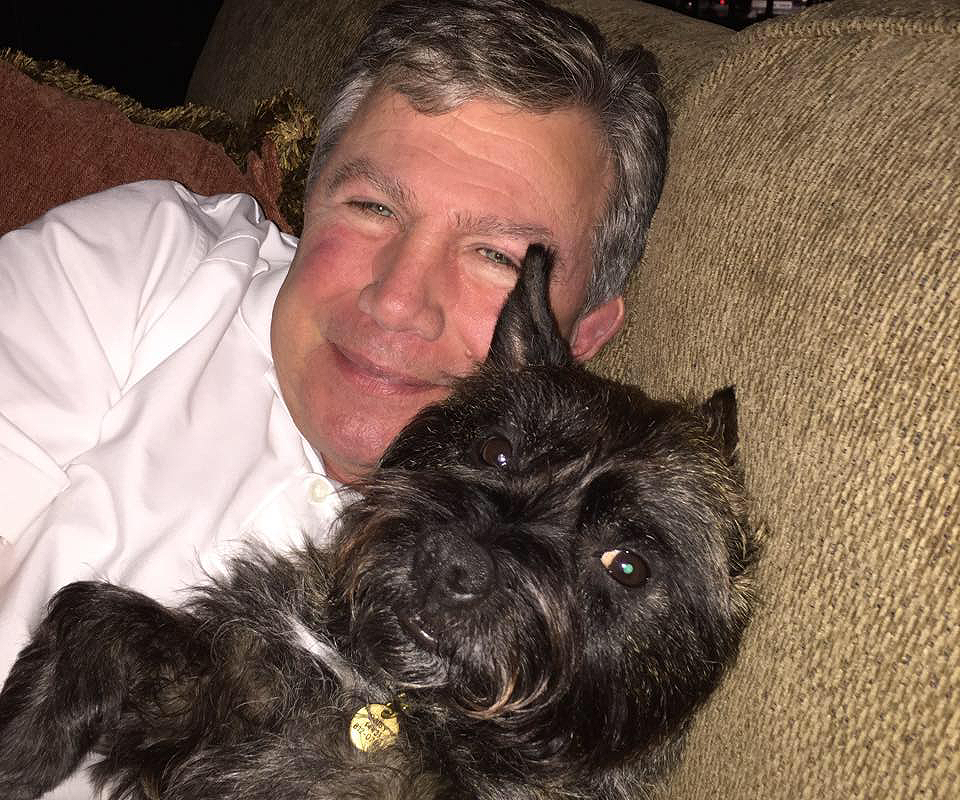 When you meet Jim for the first time, it's likely his twinkling blue eyes you'll notice first, followed closely by his warm smile. It's immediately apparent that this man leads with his heart and the best of intentions. Even now though, when he speaks of the bleaker days he and Pam experienced, the pain is still visible. Those times have the power to haunt us all, but it's what we do as a result of our situations that put the power back in our hands. Often there's a tipping point, and when you ask Jim what it was that got them through, the warmth returns, and he regales you with tales of a small, black & brown terrier who managed to tip the scales.
At the end of long days, overwhelming weeks and daunting months, Daisy was their constant. She provided the quiet loyalty, limitless love and unwavering faith they needed, that only a dog can give. After Daisy's passing, a hole was left in their hearts, in their home and in their world. During her final days, Jim and Pam promised to create a legacy in her honor, to ensure thousands of Daisies would be rescued and loved just as she was.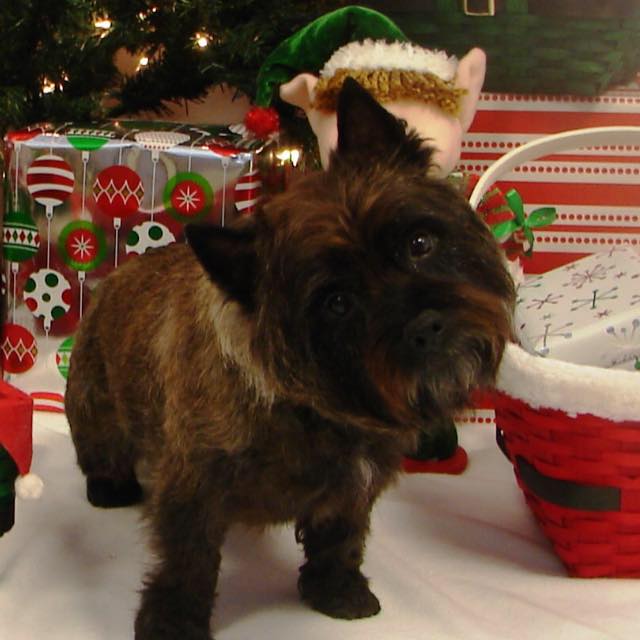 True to his word, upon retirement, Jim dedicated his time to rescuing animals. An avid pilot for much of his life, Jim began to envision an organization that provides air transportation for animals in need. Knowing he would be able to fly a large number of pets quickly and safely via plane, he started to research exactly what kind of plane would be best. After nearly a year of searching, Jim located a Beechcraft 1900D in Columbia, South America. Normally a 19-seat passenger plane, it would need to be converted to comfort cargo, so the plane was flown to South Carolina in July 2022 for a transformation.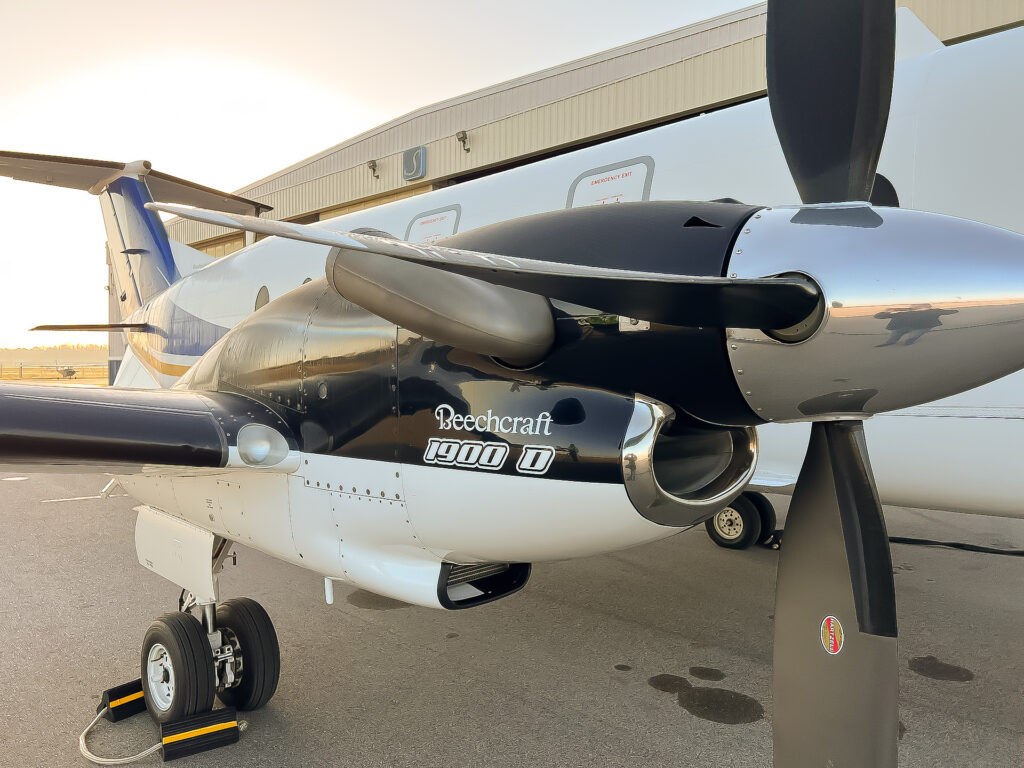 Nearly all the seats were removed, with only a handful remaining, when our Executive Director, Bianca, received a call in the early morning hours of October 1, 2022. For those of us on the Maryland shore, we were bracing for the remnants of Hurricane Ian as it made its way up from Florida's coast. News reports said southwest region had been hit especially hard and this phone conversation confirmed it. Our friends at Bissell Pet Foundation told Bianca that the planned evacuation of animals sheltered at Collier County Humane Society in Naples, an area ravaged by the hurricane, had been abandoned due to road closures and the limited availability of gasoline. The situation was growing more dire by the hour though, as more and more local pets that were displaced by the storm required temporary housing and care, but every shelter was at capacity. Bissell's new plan was to extricate by air, but they needed a couple things: 2,000 pounds of animal crates…and a plane.
Although our plane had received all the necessary upgrades and inspections, it still had a few remaining passenger seats that needed to be removed. But in a matter of hours, four members of the Race for Life Rescue team, including our founder, were heading to South Carolina. Within another 12 hours, the plane was cargo-ready and departed at 5:30am on October 3 for Nashville, TN, our homebase, and where pet crates and supplies were waiting to for animals of Collier County.
Not only did we arrive in Naples by that afternoon with everything they needed, but we returned with 40 cats and kittens who made Nashville their new home. And that friends, kicked off Race for Life Rescue.
Since October 2022, we've partnered with organizations like Bissell Pet Foundation, ARC (Animal Rescue Corps), National Mill Dog Rescue, PetSmart Charities, and the SATO Project to save the lives of nearly 4,000 animals. We've covered 17 states, including Puerto Rico, in 50 flights. This month, October 2023, marks our one-year anniversary, and we couldn't be more proud of that number and how far we've come since we flew into that hurricane.
It isn't simply having such an inspiring goal and amazing mission, although that certainly helps, it's also the incredible team Jim and Pam have built that allows us to be so impactful. Our team of five pilots have over 100 years combined experience, and our team on the ground has spent decades in business operations, fundraising, and communications. Jim's success has taught him the value of surrounding himself with good people and treating them accordingly. We're a family at Race for Life Rescue and our homes are filled with rescued pets we cherish. Trust me when I say, each passenger is special, and every flight is memorable for us.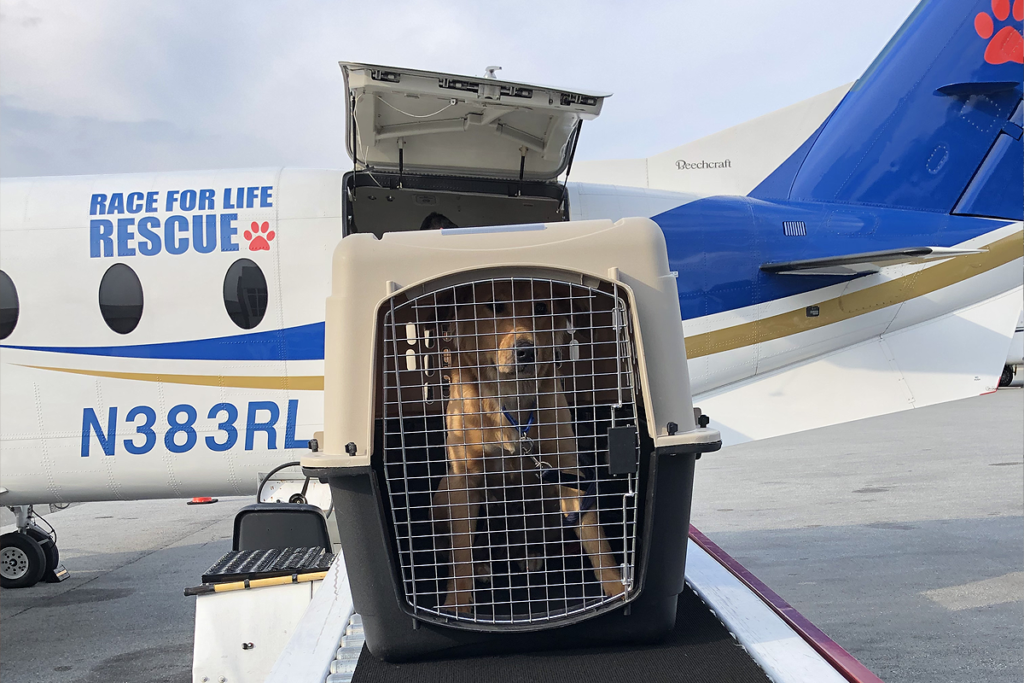 Saving lives doesn't keep a regular schedule, which means we have long days, work weekends, don't get a lot of sleep, but we wouldn't want to do anything else. The experiences over the past year provided a lot of insight and education into the issues of animal welfare. We've identified areas where we believe we can make a difference, and in 2024, we plan to pioneer a handful of programs that will greatly benefit from air transportation for animals and communities in need.
Oh, and Jim and Pam have a new Daisy in their lives! A sweet, little girl rescued from North Carolina, and she makes frequent guest appearances in our Zoom meetings. She has certainly made their world a little brighter, and it's much deserved, given how many worlds they've changed.
If you've supported us from the beginning, know we thank you from the bottom of our hearts, and if you're considering joining the team, there's plenty of room for new friends! The sky isn't the limit, it's just the beginning.